By Kim Artlip, Columnist
---
How amazing is it that All In was the #1 trending Twitter topic in the world on Saturday night?  I'm not going to jump on my soapbox and start doing a butt shaking "in your face WWE" dance because I have never considered this event to be the indies vs WWE event but simply the show that broke all barriers.  Oh okay, I'll admit I may have shimmied just a bit when I saw the explosion on social media and online.
I can't help but be excited because I truly believe that we are living in the greatest time to be involved in pro wrestling.  Don't even try to debate me on that point.  Cody Rhodes said it best when he said, "You're wondering what happens next with this group… we are all sticking together. No company. No entity owns pro wrestling. WE OWN PRO WRESTLING."
I just get chills when I think about that statement.  WE OWN PRO Wrestling.  We all do but what exactly are we in the indies going to do next?  Are we going to ride this wild crazy wave of renewed interest in the sport or will business go back to normal?  Is this going to galvanize the sport or bring out the trolls?
I totally understand some people's confusion about it being an indy show with former WWE, IMPACT, NJPW talent and more but this was not a show run by ROH, WWE or any of the major companies but independently financed and produced.  Did they use people behind the scenes with experience, well duh, of course they did and they did everything they could to do for sponsors and streaming services.  They worked and planned smart and they know the industry.
Now another point that needs to be made is that the Young Bucks who were instrumental with this show have never been signed to the WWE but are the biggest act in the independent circuit so put down the torches.  Let's postpone that argument and get to the heart of the matter here.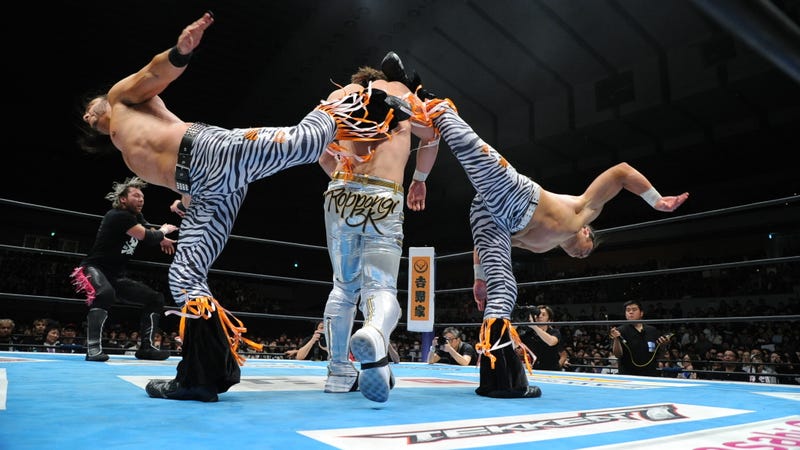 So now is the time.  Let's take back pro wrestling as fans, promoters, companies and the media.  We have the power and the momentum to show the world why we fell in love with the spectacle that is sports entertainment.  We OWN PRO Wrestling.
We are going to enjoy a wave of renewed interest, boosted sales, video views and interest in that the local indy companies have to offer, so are you are ready to be scrutinized?  It is time to make sure your website is up to date, social media is active and you are putting your best foot forward to potential new fans.  Just a tip though, Facebook did change the layout of pages so be sure that yours is not headlined by bad reviews. (I actually saw that happen to a page this morning when their reviews were reactivated by the new layout).  It's time to sweep off the dust and get ready for business.
In the immortal words of President Whitmore in the movie, Independence Day – We can't be consumed by our petty differences anymore.  We will be united in our common interests.  Now for us that interest is pro wrestling. It doesn't matter what company we run, belong to, follow or hate anymore.  We OWN PRO Wrestling.
In the post show speeches, I was struck by a comment that really resonated with me.  "There's a hunger. There's a thirst. You guys want good pro wrestling!  Never in the history of wrestling has there been the level of talent and skills that there is right now and only a tiny tiny percentage of those wrestlers are in the WWE.  We need to feed the hunger and appetites of the average, rabid and new fans that All In has created.  Book smart, market smart and ride the wave. 
In coming weeks, I will be talking more about specific directions that I will be going on with my company which were already in the works prior to All In but wow, have I been inspired to make those dreams a reality.  Now is the time to be bold, to take risks and to dream big about the sport.  We OWN PRO Wrestling.  Until next time, ignite the fire and follow your dreams.
---
Kim Artlip
Owner + Promoter
772-999-0857
Follow me: facebook / twitter/ instagram   skype – @kimartlip
---
Visit

ProWrestlingStories.com

- Your daily source of wrestling history and nostalgia!